GALLERY INFORMATION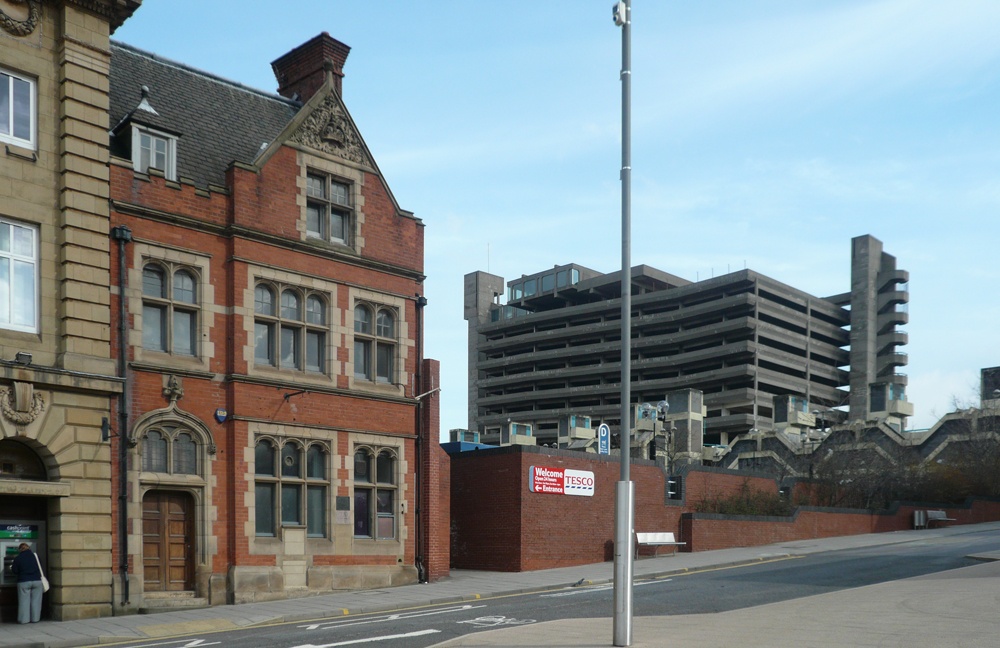 Workplace Gallery is a contemporary art gallery founded by artists Paul Moss and Miles Thurlow.
Based in Gateshead UK, Workplace Gallery represents a portfolio of emerging and established artists through the gallery programme, curatorial projects and international art fairs.
Workplace Gateshead opened in 2005 at 34 Ellison Street, Gateshead - part of Trinity Square Shopping Centre particularly noted for its iconic Brutalist car park which featured as a key location in the 1971 cult british gangster film 'Get Carter' starring Michael Caine. Since the complex was demolished in 2008, Workplace Gateshead has been located at The Old Post Office in Gateshead - a 19th Century Grade 2 listed building built upon the site of the important 18th century British artist, engraver, and naturalist Thomas Bewick's studio and residence.
WORKPLACE LONDON
Workplace London opened at 61 Conduit Street in Mayfair, central London. Complimenting the programme of Workplace Gateshead, Workplace London will present a programme of curated exhibitions throughout the year.
Workplace London is open during exhibitions from 10am - 5pm on Thursday and Friday, and by appointment.

WORKPLACE LONDON
61 Conduit Street
London W1S 2GB
Fri - Sat, 10am - 6pm
(and by appointment)
44 (0)207 434 1985


CONTACT US
SALES
sales@workplacegallery.co.uk
GENERAL ENQUIRIES
info@workplacegallery.co.uk


TELEPHONE
Workplace Gateshead: +44 (0) 191 477 2200
Workplace London: +44 (0)207 434 1985
ADDRESSES
Workplace Gateshead
The Old Post Office
19/21 West Street
Gateshead, Tyne & Wear
NE8 1AD, UK

Workplace London
61 Conduit Street
London, W1S 2GB, UK


OPENING TIMES
Workplace Gateshead
During exhibitions:
Tuesday - Saturday, 11am - 5pm
and by appointment

Workplace London
During exhibitions:
Thursday - Friday, 10am - 5pm
and by appointment


LOCATION

Workplace Gateshead

WORKPLACE LONDON
STAFF
Owners / Directors
Paul Moss
Miles Thurlow
Workplace Gateshead
Chris Morgan

Workplace London
Director
Anna Mustonen
WEBSITE
INITIAL DESIGN
Cecilia Stenbom


DEVELOPED AND HOSTED BY